Hiya! miss me?
ahem...again i'd like to apologize for the lack of posts lately...i seem to do this every year around christmas...i think it is the whole "so much work done on projects i don't want to write about them" thing...One of my resolutions is to be better about blogging :)
i don't particularly feel like indepth explanations, and i'm drinking a glass of wine as i type this, so my motivation is just going to go downhill from here...so have a ridiculous amount of pictures with a minimal amount of words! yay!
---
Baby Adelaide loves her presents :)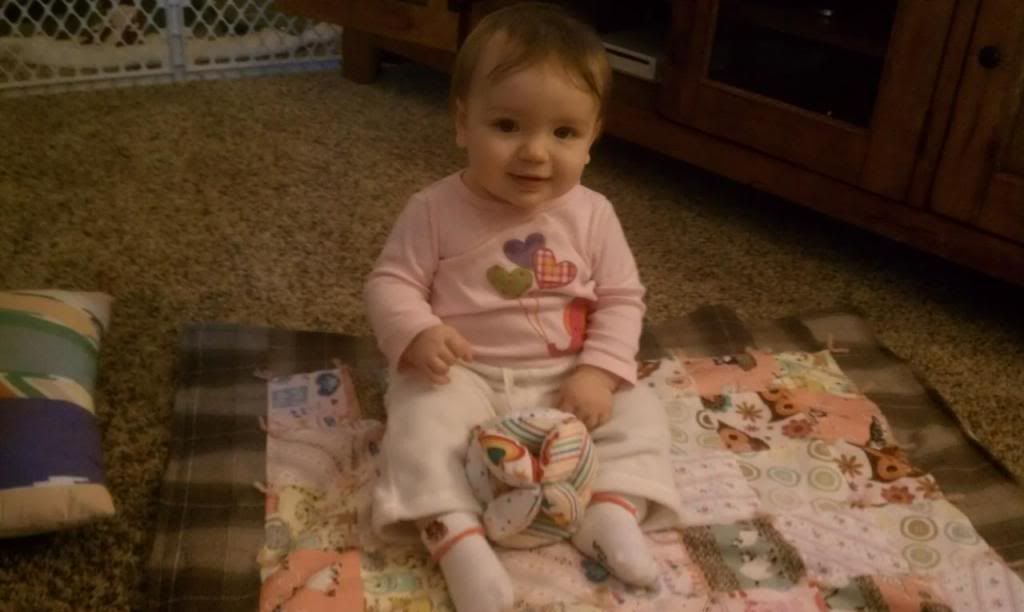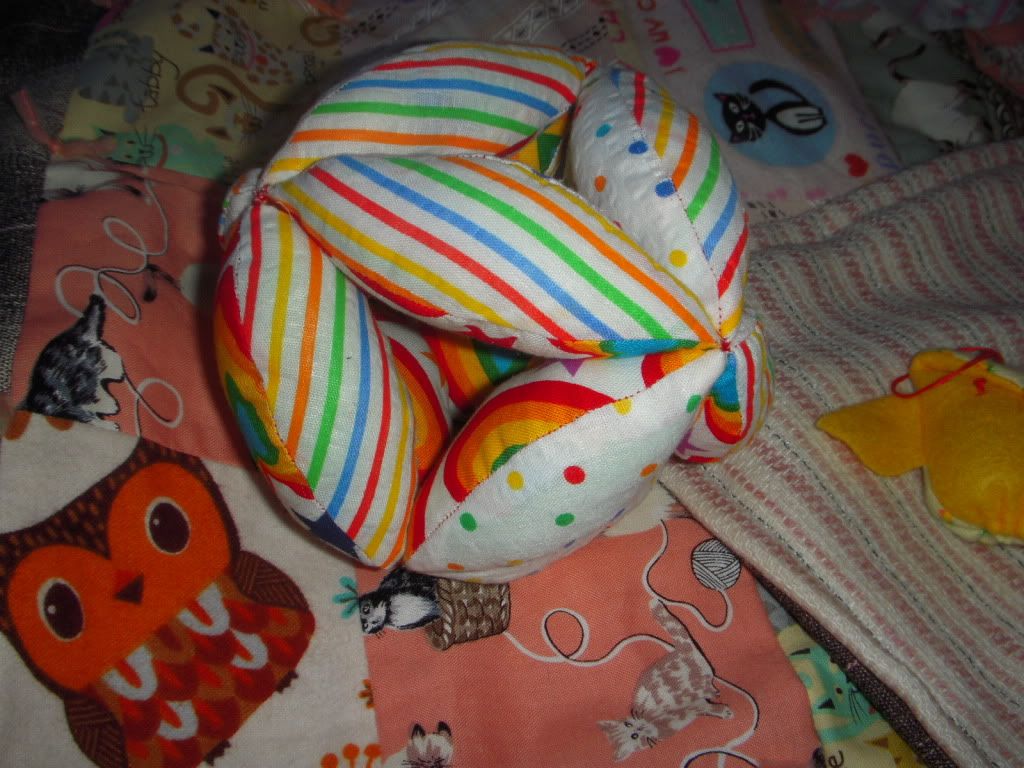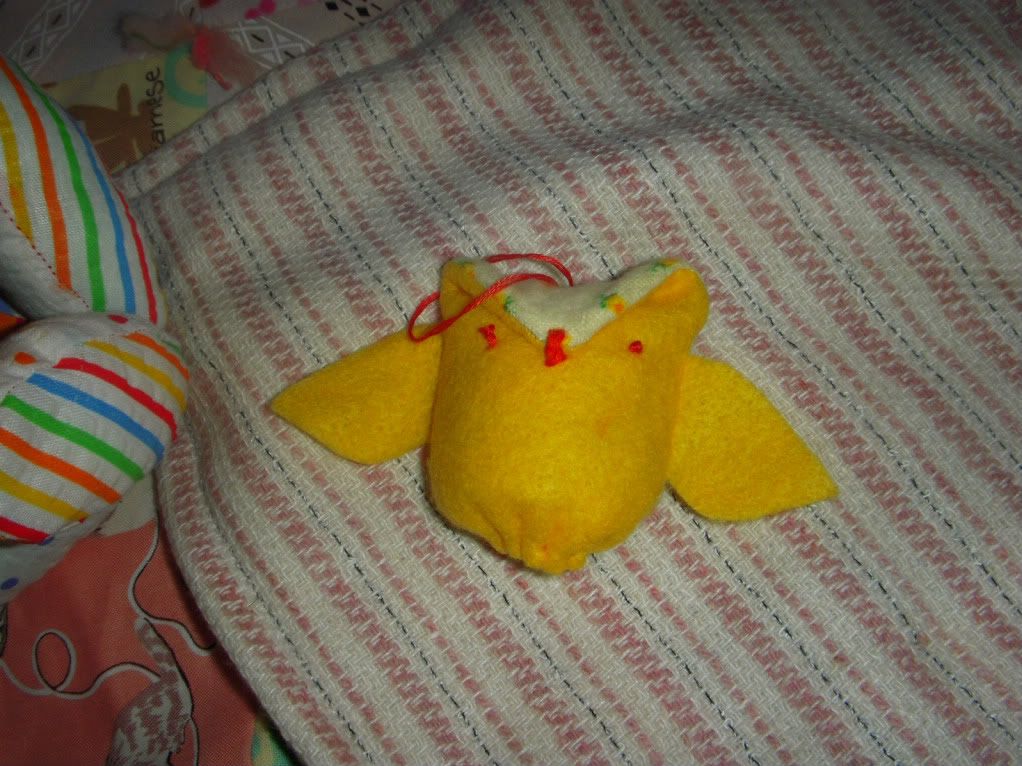 ---
Brooke's were a hit, too...raisin clearly approved hahaha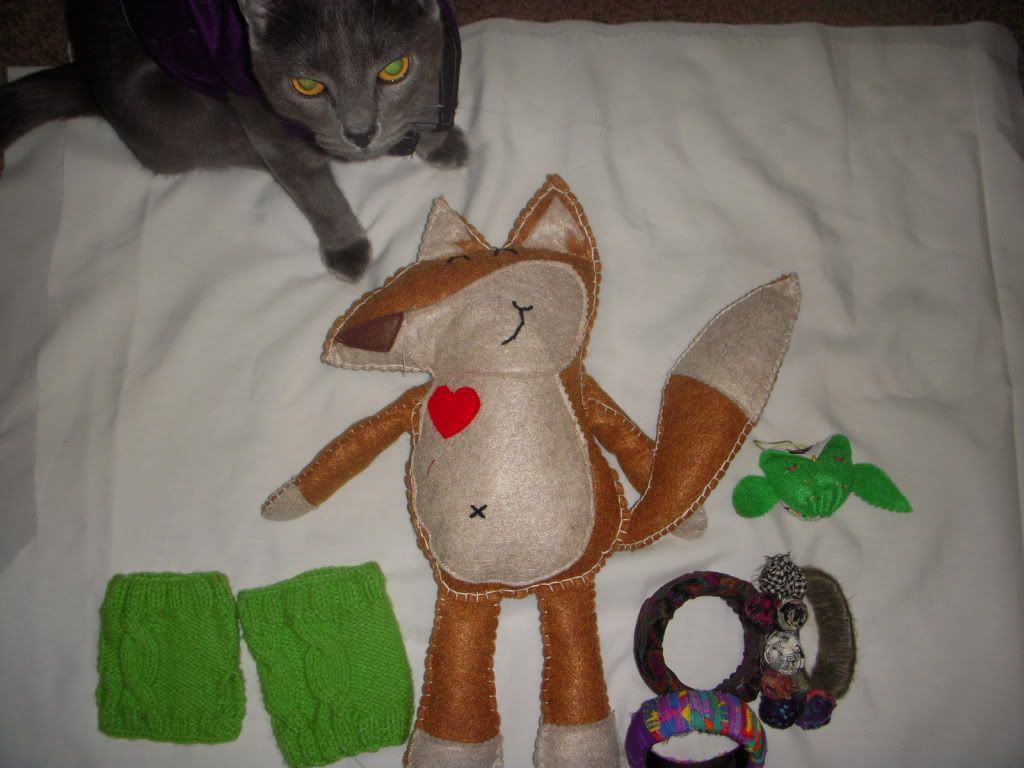 the forms for these bangles were slices out of a pringles can! genius, no?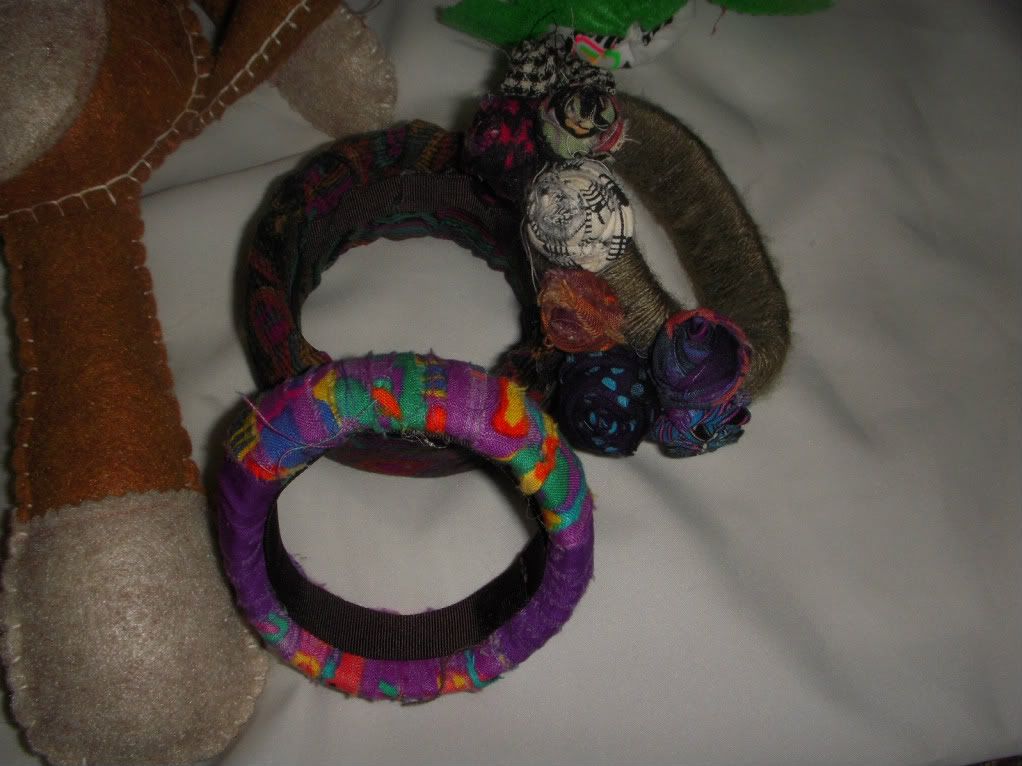 i'm particularly fond of this fox...the blanket stitching around the edges took forever.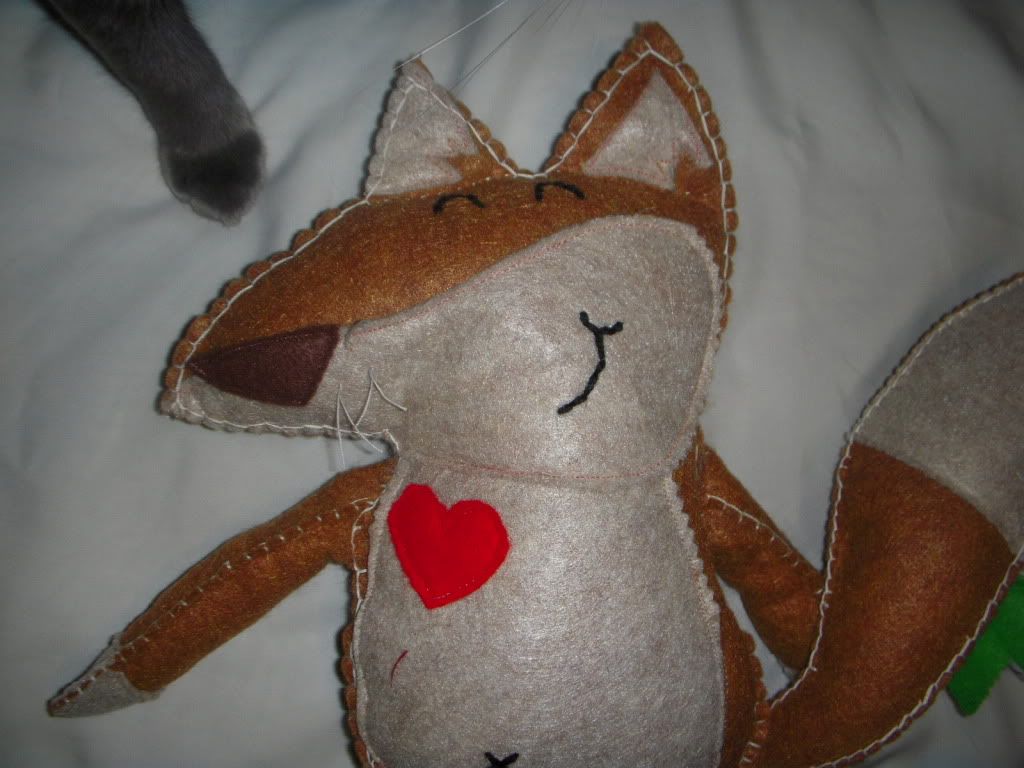 ---
i made Ang a new pair of jammies...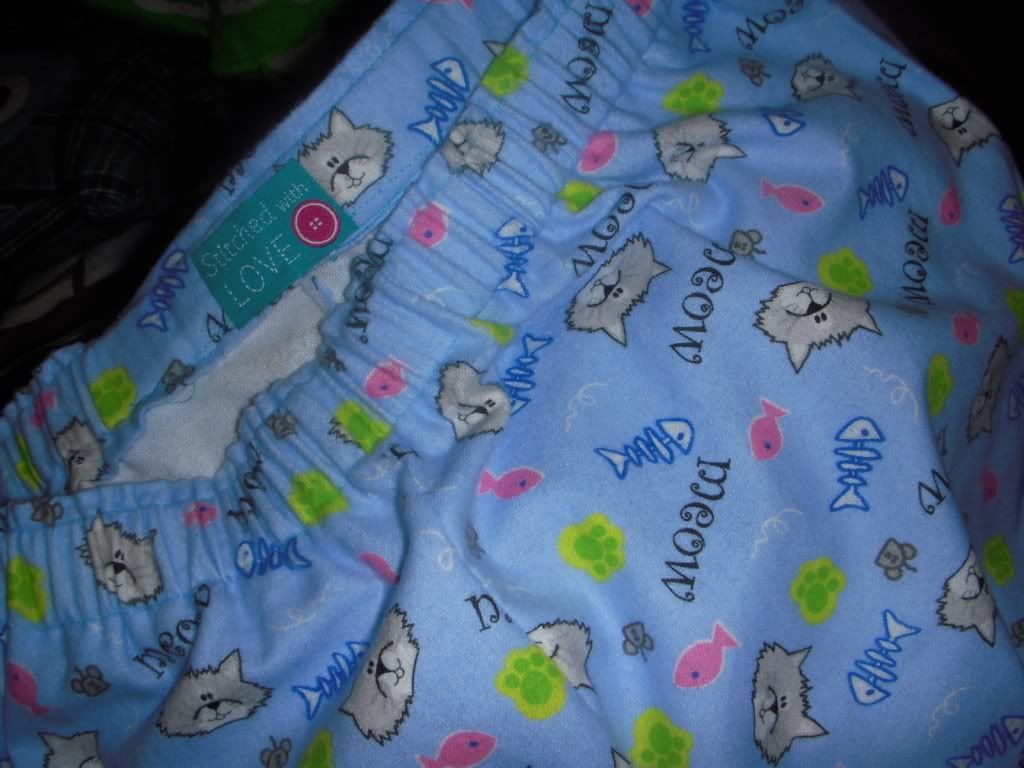 ...and there was enough fabric left to make raisin a matching jacket hahaha ang flipped out :) i'll get a good picture of the two of them together when i get a chance :)
---
for our unborn baby nephew :)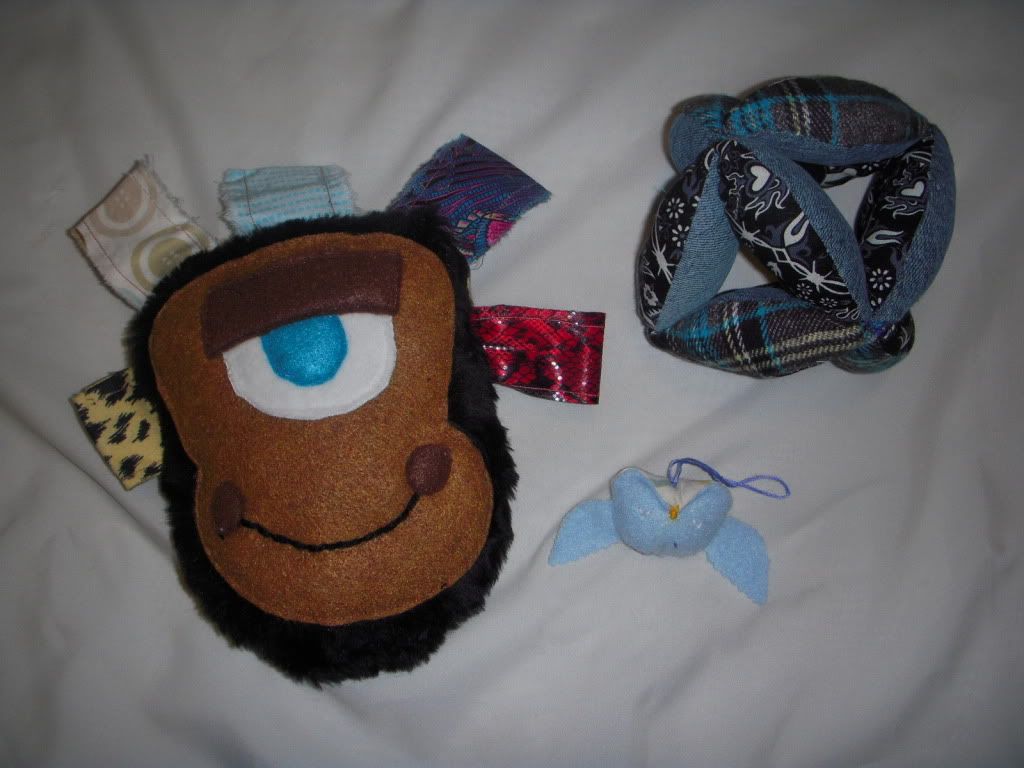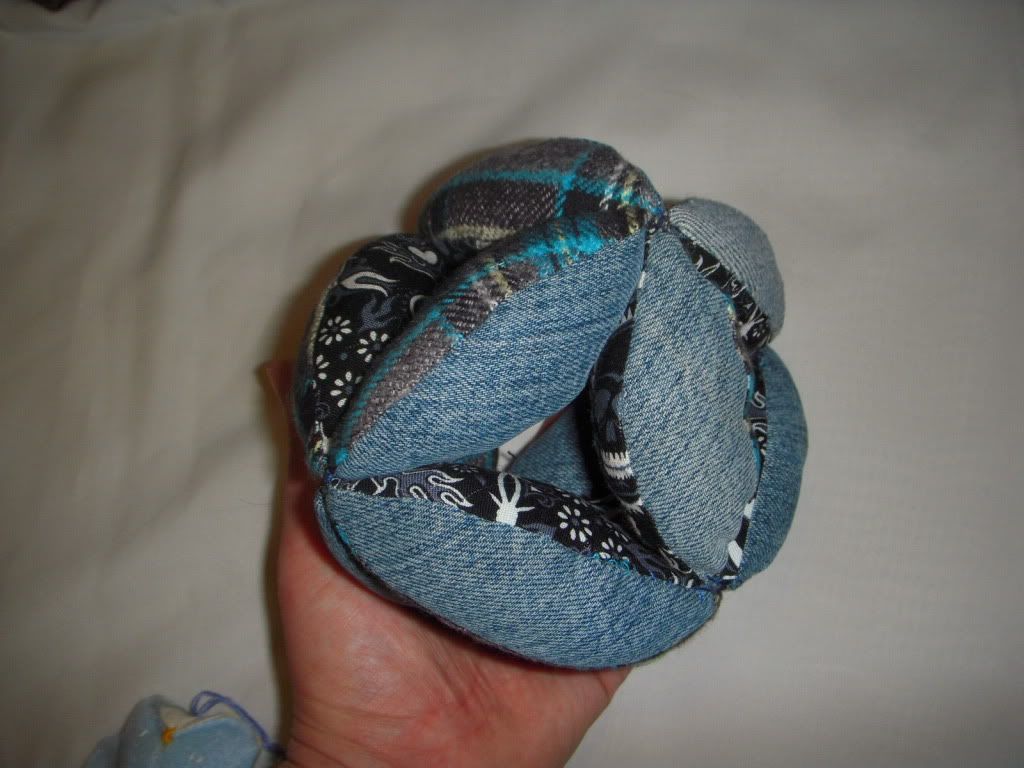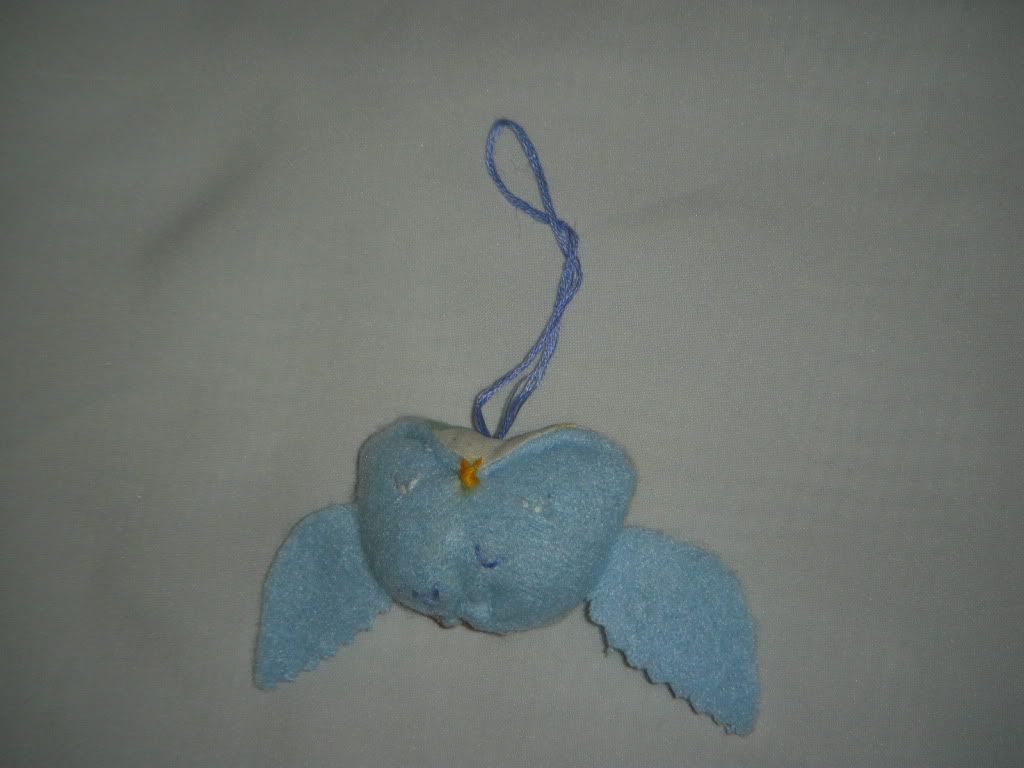 ---
my mom, dad, and brother all got emergency kits for their vehicles...this one in particular was for my dad. i didn't snap pictures of the others.
(you can barely read it, but there is writing stenciled on the flap above the patch that says "emergency kit")
it holds a surprising amount of stuff...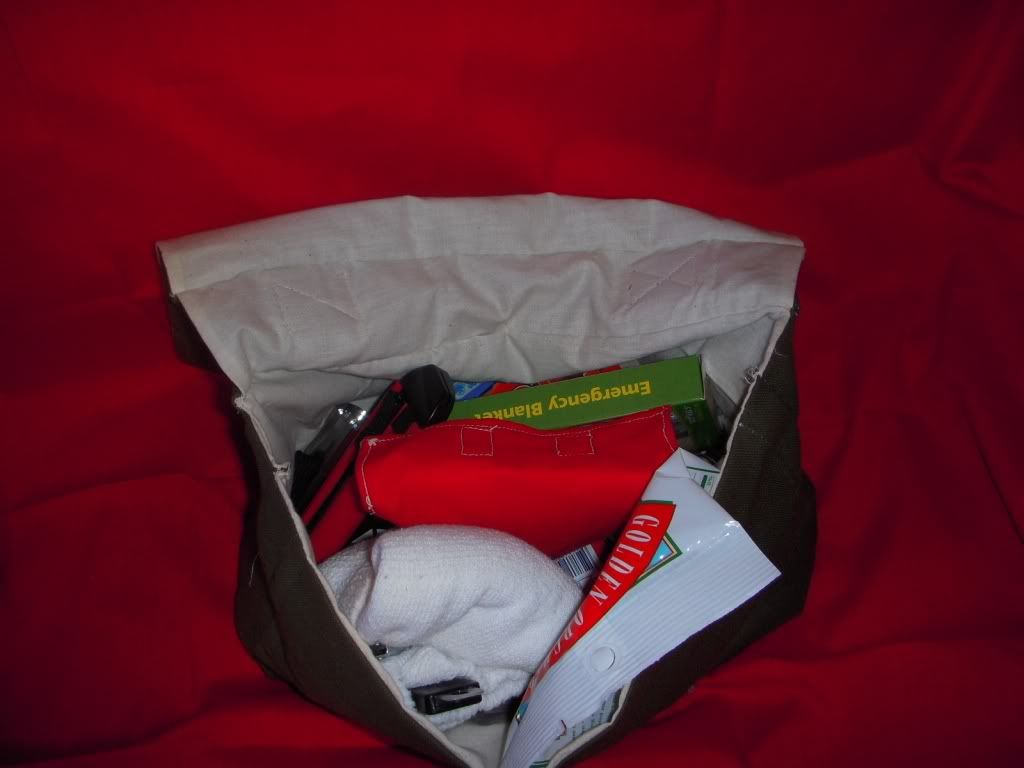 it holds a surprising amount of stuff...
dad's contained a compass/thermometer keychain (attached to the handle), pistachios (his favorite snack), a water bottle and instant cofee, extra socks, a thermal blanket, electrical and medical tape, a flashlight with extra batteries, a box-knife with extra blades, a pocket knife with screwdrivers, bungie cords, a tire pressure gauge, hand warmers, and a little first-aid kit i made. :)
---
i also upholstered a chair for myself...which raisin has since claimed as her own
raisin got her own doctor who costume :)
we had a fantastic ugly sweater christmas party...
...for which i made a sacrelicious "geektivity" scene with bat-mary and bat-joseph, darth-baby jesus, 3 ewok wisemen, and a gummibear shephard with a flock of sheep including an owl, a dinosaur, an oversized bird, and a brobee :)
(even raisin got into the spirit!)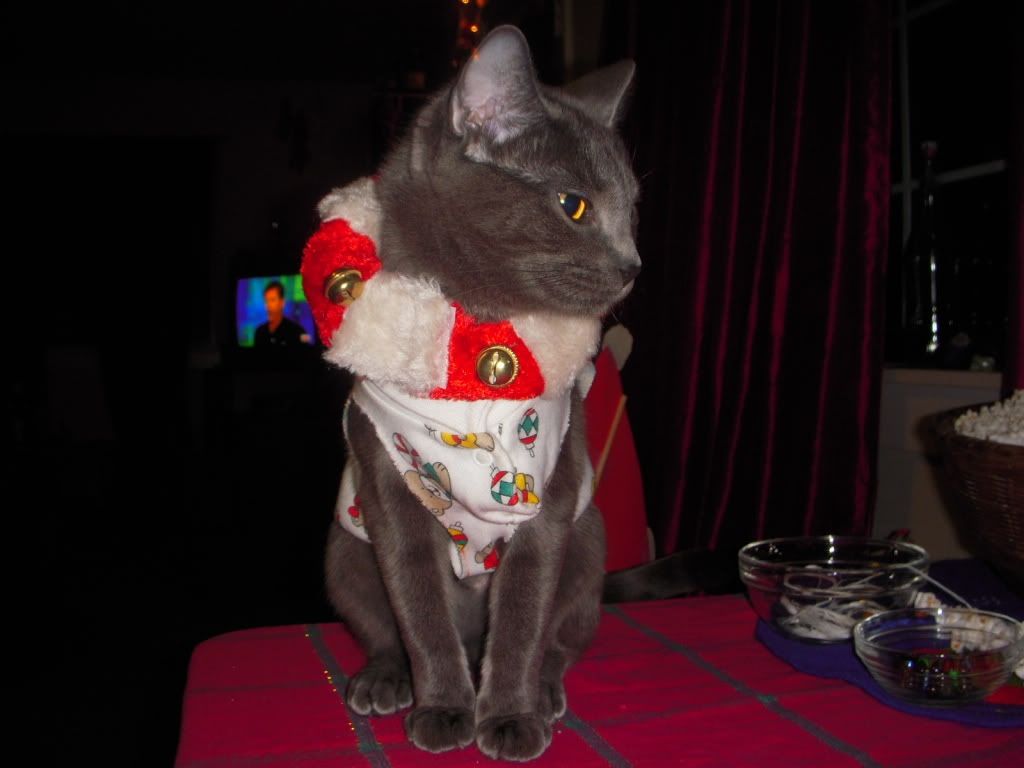 And we found some fantastic hats with ladies on them for a quarter apiece
at a thrift store on New Years Eve :)
(for the record, i realize that i look like i had too much fun in this picture...we actually stayed in, i'm in my PJs, and i fell asleep on the couch at 11...Ang had to wake me up to take this picture haha hence the dazed look in my eyes)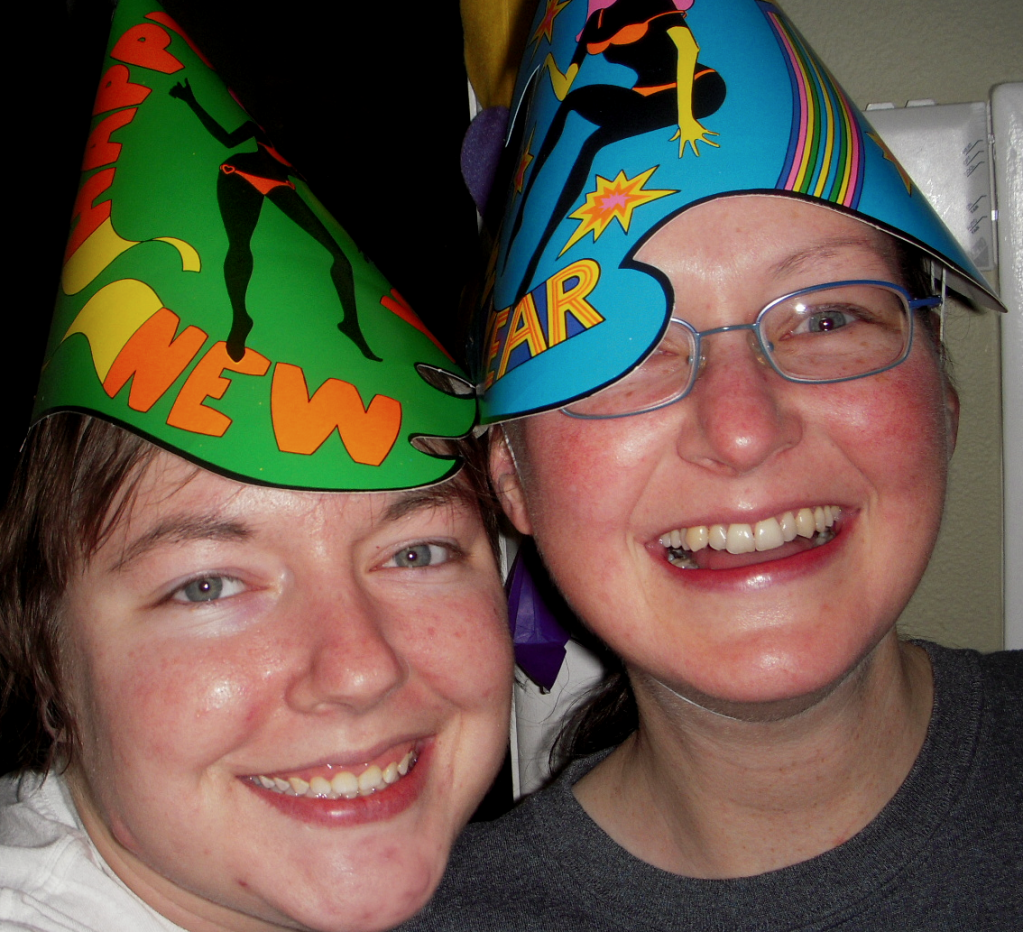 I hope that you had a wonderful holiday season, whatever holiday you happen to celebrate, and that everyone had a nice safe new year!
did santa bring you everything you wanted? :)