so, as i've mentioned in the past, we have been working with Raisin to get her to walk on a leash. we took her to the veggie stand down the street the other day, and dropped her back off at the house while we finished running our errands...
15 minutes later, we walk in on this: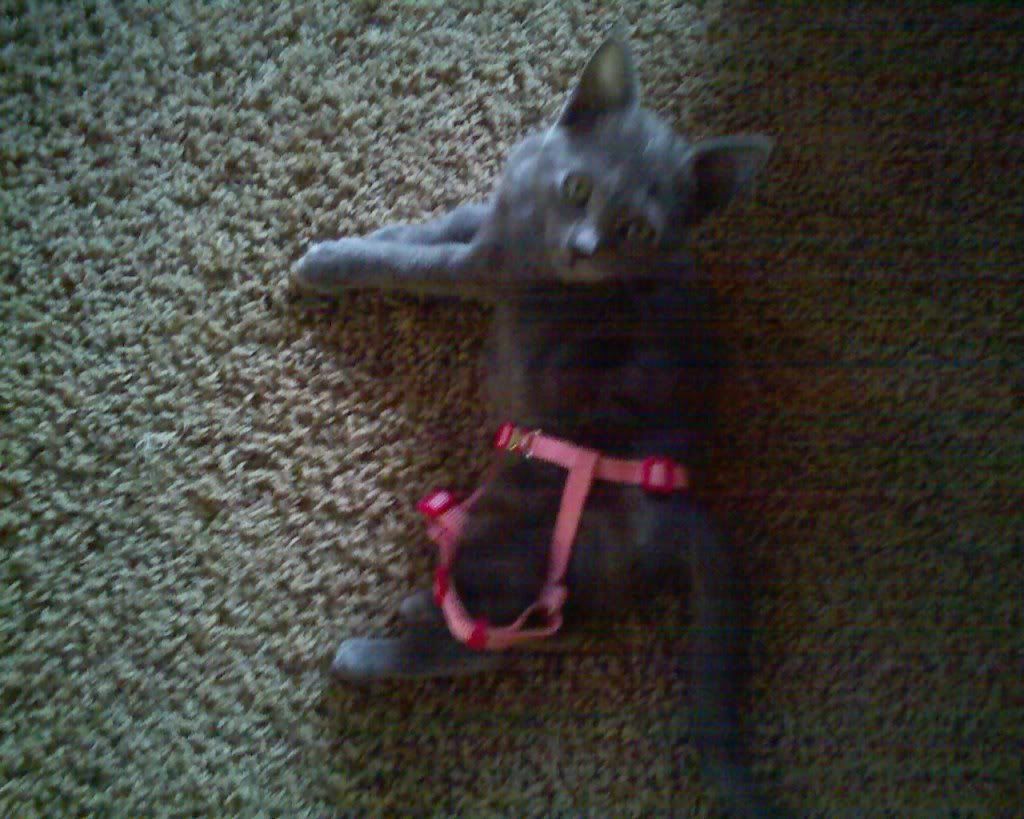 The harness we bought at the dollar store is still just a little big on her,
so she can wiggle her way out of it like a little stripper-cat...since we
bought 2 (just in case) of the things, i decided to sacrifice one to the
sewing gods for its hardware, and make her a new harness that actually fits.
she helped sew it, and using the other one as a guide, we managed to
fumble our way through it :)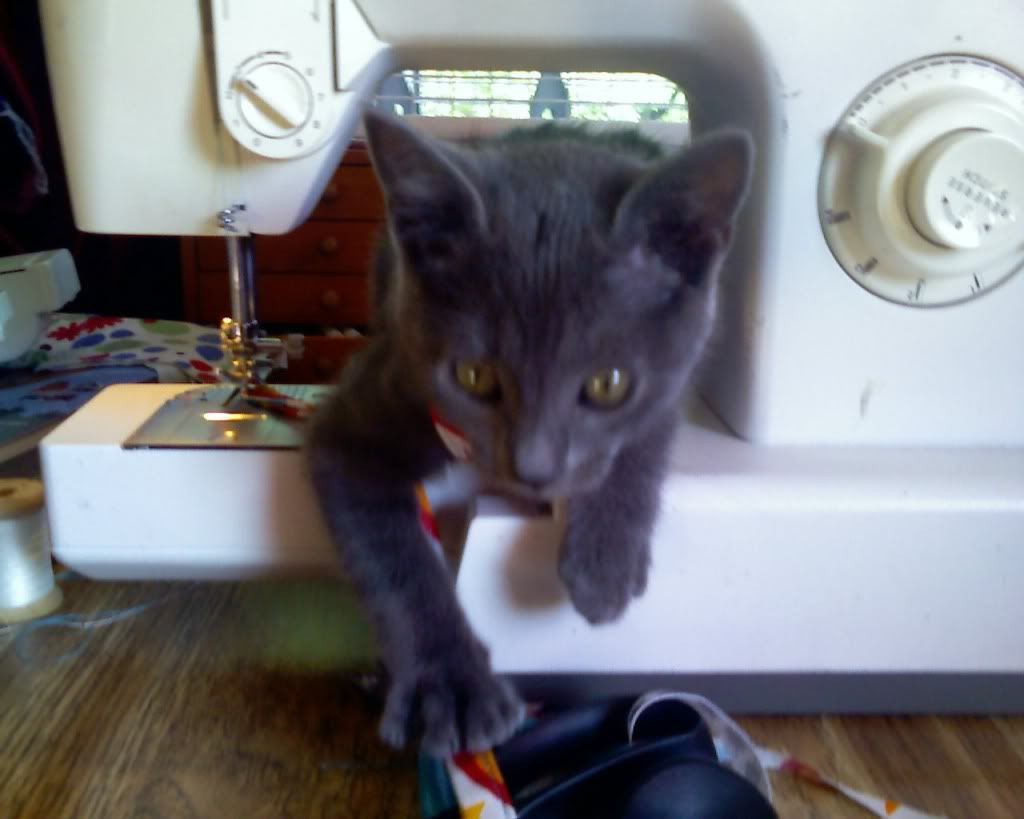 it looks so cute on her that we decided i needed to make a little matching leash...
we even went down to the park where pride is going to be
tomorrow for a bit of a "dress rehersal" with her...she had
a blast running around the fountain and playing with the
kids there, and even climbed a tree!
you can't tell, but this is actually just on the edge of the water splashing out of a huge open
fountain about 3 feet away at Ann Morrison park...
warning: expect a barrage of pictures from pride on
raisin's blog
this weekend...

quick story before i go...

the little shirt that i blogged about making for raisin? super cute, right? well we left her home alone with it on the other day (the day after she went through the dryer...also got shut in the fridge for 10 minutes, the special girl...), and come home to a naked kitty...we have torn the house apart like 8 times since then, and still can't find the damn shirt...current theory is that she ate it lol...so now i have to make her a new shirt...
anyways, have a fabulous weekend, and
H
A
P
P
Y
P
R
I
D
E
!